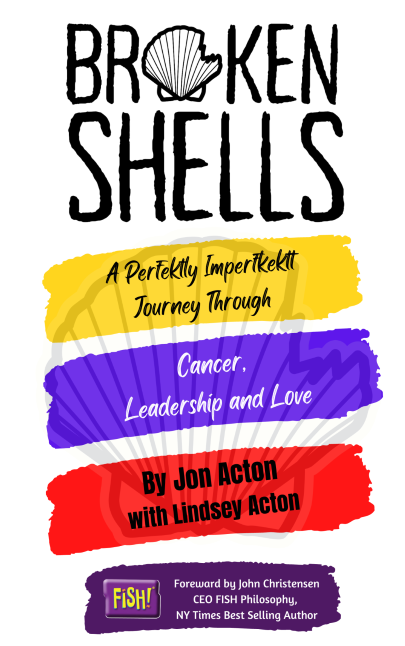 What is a Broken Shell
Broken Shells are Beautifully Perfektly Imperfekt, just like all of us. Our Life Stories and experiences connect us rather than divide us. Cancer relentlessly attacks people from every political party and ideology. Depression hits all races, genders, and ages. Body image insecurities effect the tall, short. blonde, brunette and bald. By accepting and valuing the Perfekt Imperfektions of each other, we start to become the people we were all meant to be... Beautifully Perfektly Imperfekt Broken Shells. When we love ourselves with all our Perfekt Imperfektions, we can also love each other more as well.
Buy the Book
Presentation Reviews
Creekside Animal Hospital - Broken Shells and Fins UP Fins Forward Climate/Culture Talk

MSD Perry Township - District Administrators Broken Shells Leadership Talk

Blufton-Harrison School Corporation - Opening Day Keynote Address
Jon on the Education Evolution Podcast
Saying Yes to the Whys and Why Nots
After a nearly 30-year career in education, Jon became a school superintendent in March 2020…just days before COVID hit and schools had to make a big left turn. Then a stage 3 cancer diagnosis changed the trajectory of everything for Jon.
Jon has created something out of adversity and I can see how it will inspire others to do the same. Listen in to this incredible story.
Jon on the Magnify Learning Podcast
Building a Culture Beyond Standards:
Jon Acton has done it all when it comes to education. He was a teacher, coach, principal, and superintendent. His life took a turn when he and two of his close friends were diagnosed with cancer two years ago. He is now a motivational speaker, climate and culture consultant, and author.
Jon on the Indy Dads Podcast
The Whys and Why Nots of Being a Dad
We talked with long time educator Jon Acton, who in the las few years had his life completely changed for him and his family. He gives great perspective on life and being an Indy Dad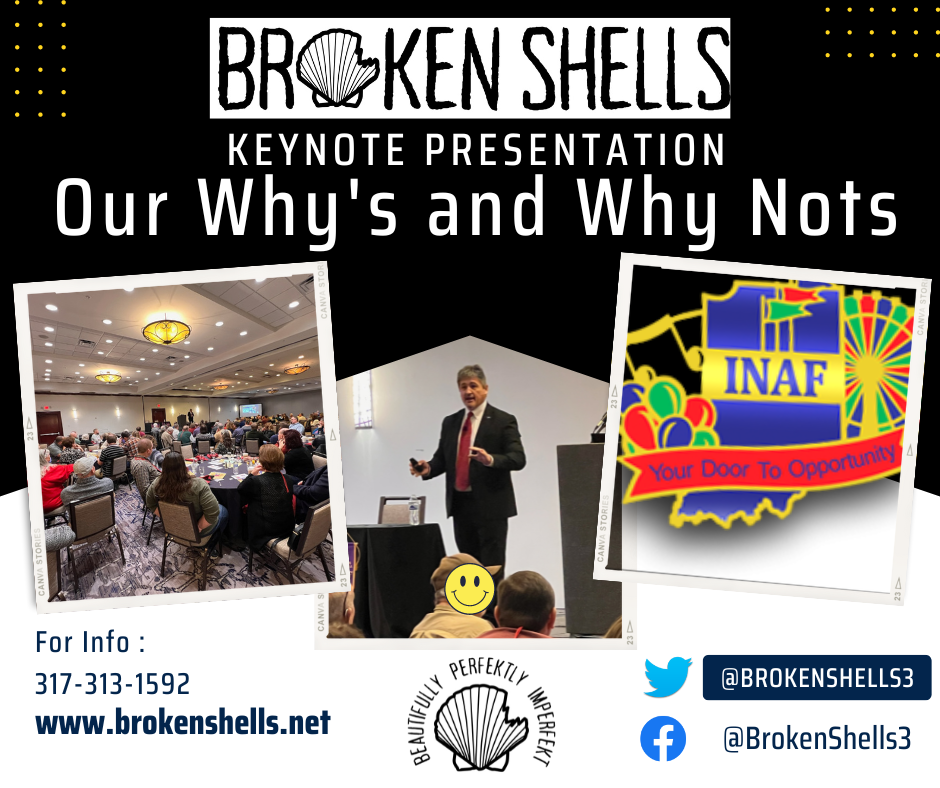 Our Message
The Broken Shells message will inspire your staff to embrace their imperfektions and use them to bring out the best in themselves and their students.
Book Broken Shells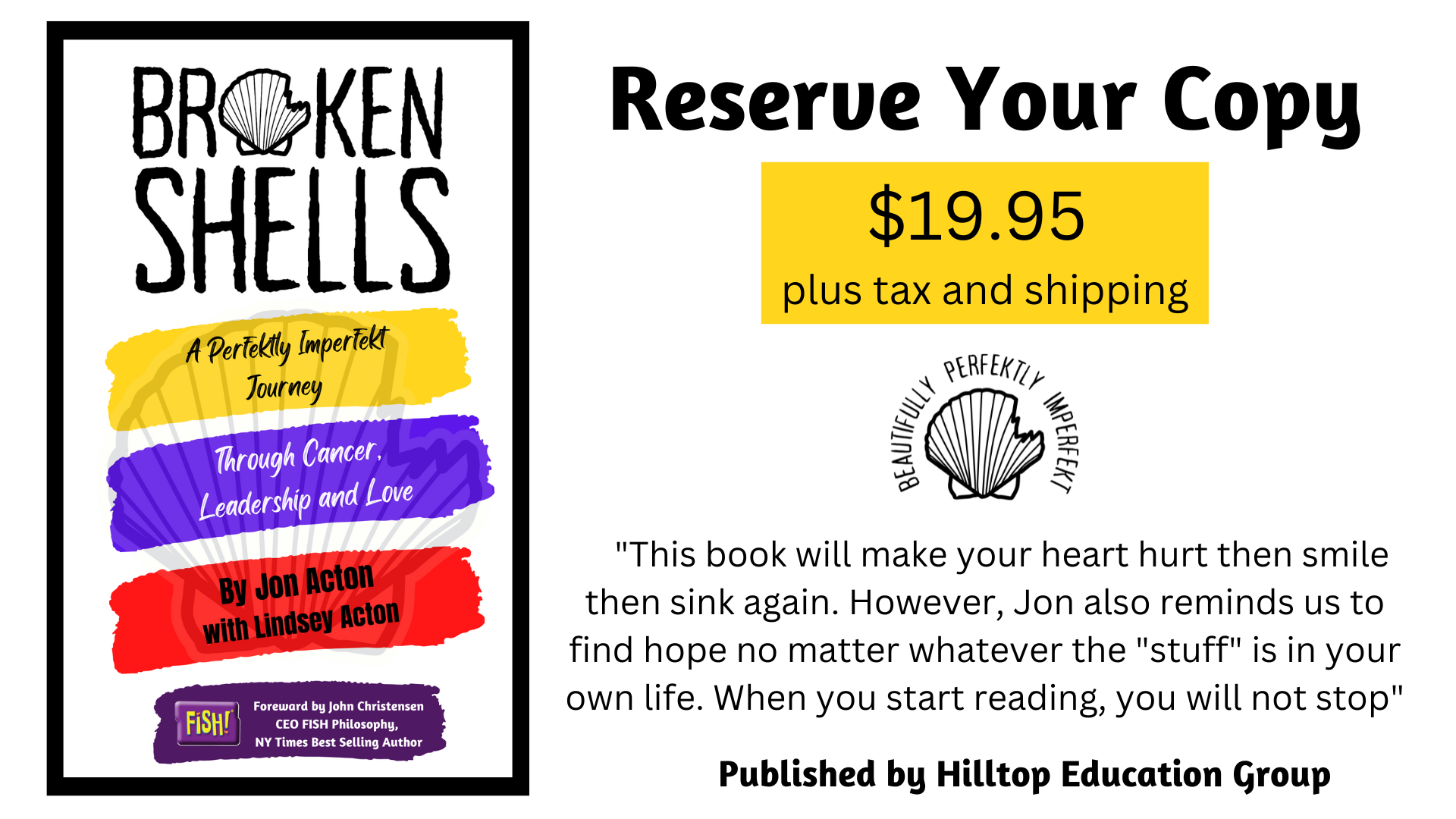 Broken Shells Book
Regular price
Sale price
$19.95
Unit price
per
Sale
Sold out
Share
View full details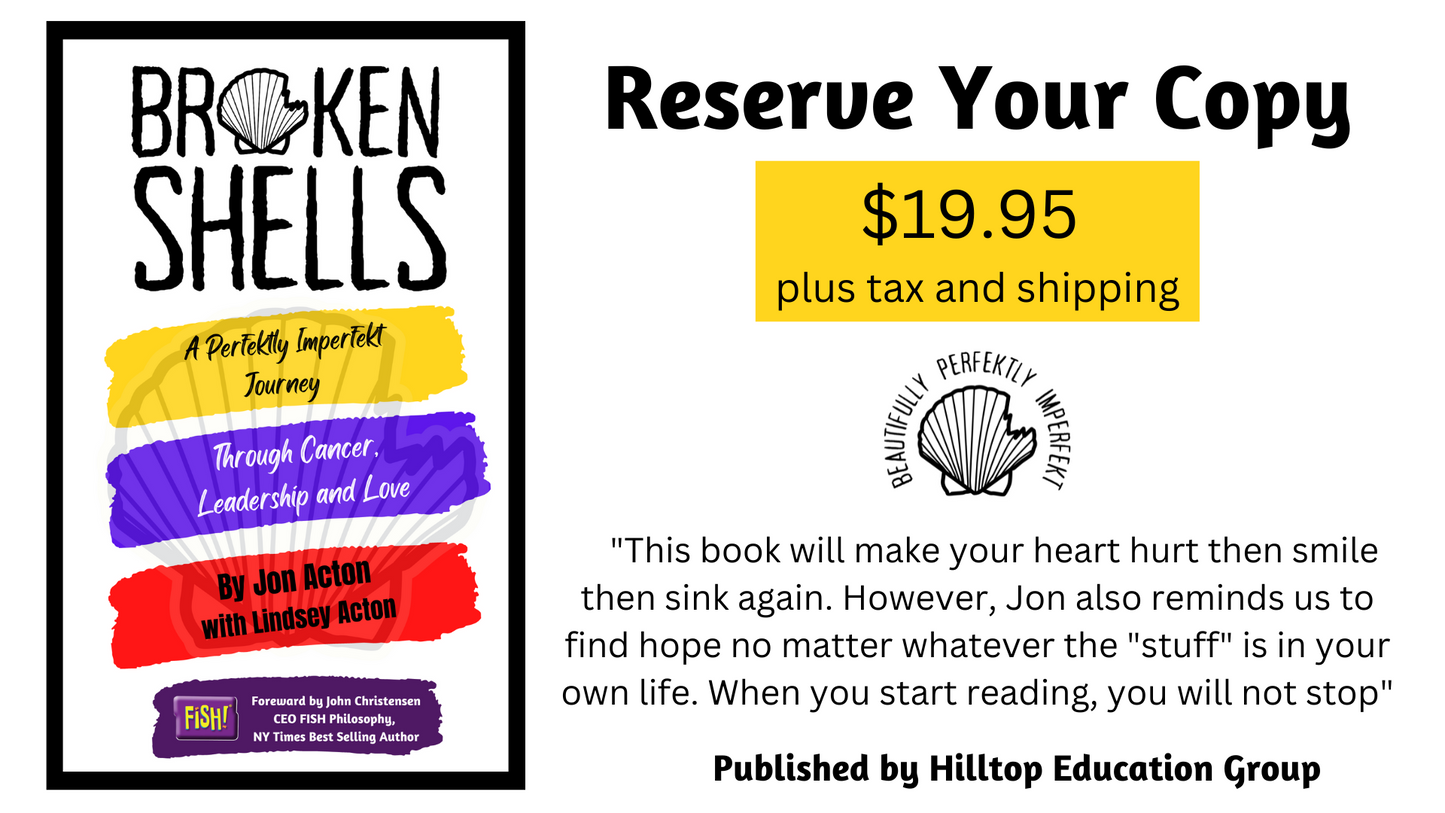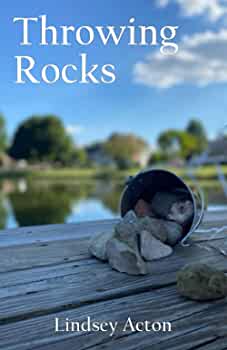 Lindsey Acton knew she always wanted to be a school teacher, high school English. But she also knew she NEVER wanted to teach at her hometown high school. Still, there she was as a 23-year-old first-year teacher at her old school, and when a student dealing with mental issues started taking things too far, it was a lot for a young teacher to handle. This student put the school on red alert, and his death later that day sent this young teacher into a tailspin that took years to recover from, and years of her own therapy as well. This book deals with teacher trauma, and what we can learn from it to better prepare teachers in dealing with emotional and unstable students. It's a powerful and emotional tale of a woman's journey back to reclaiming her life.
Buy Throwing Rocks